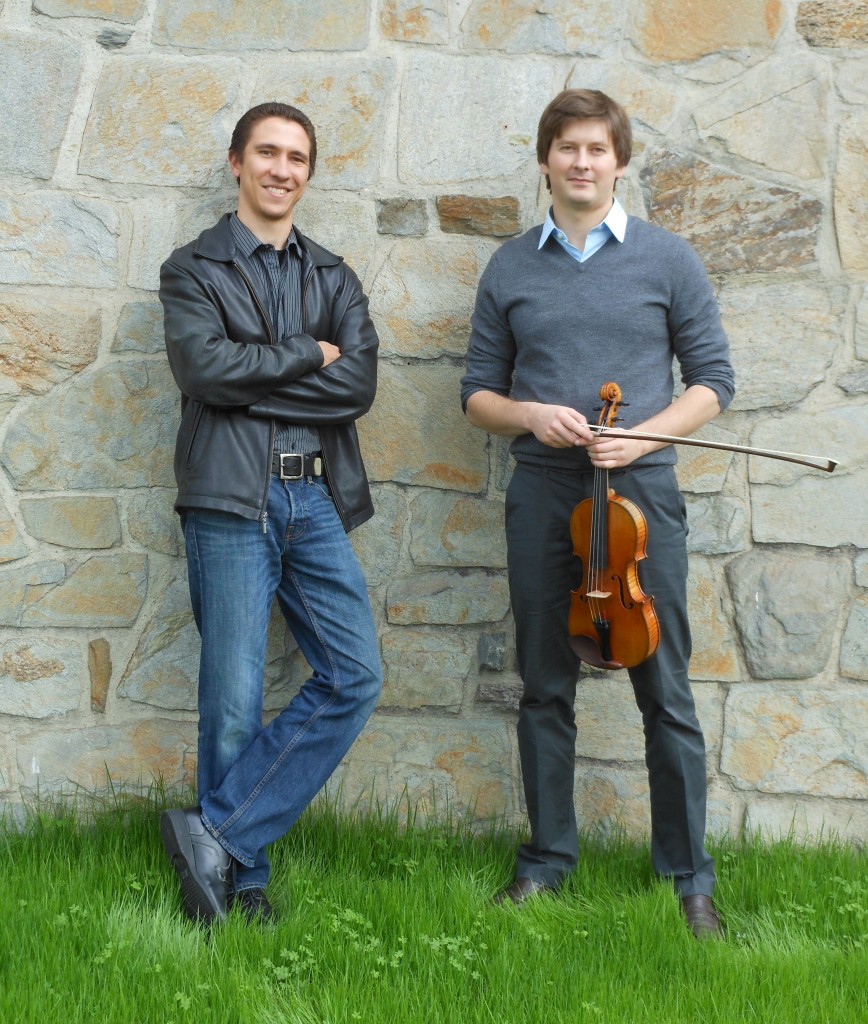 Panic Duo is a Los-Angeles based ensemble dedicated to the performance of music of our time.  Featuring violinist Pasha Tseitlin and pianist Nic Gerpe, the Duo's performances of contemporary music have been described as "exciting", " virtuosic", and "irresistible. Engaging audiences into unfamiliar music through a combination of dialogue and uncompromising musicality, Panic Duo has brought a variety of repertoire to audiences since 2009.
Unique in their facility with works from different styles and periods – classical and contemporary, jazz, modernist, world-music inspired – Panic Duo's performances feature surprising juxtapositions of works. On the cutting edge of new music, they have collaborated with composers such as Gernot Wolfgang, Donald Crockett, Erica Muhl and Juhi Bansal, commissioning, premiering, and recording new works. Other repertoire includes pieces as far ranging as Karol Szymanowski's Mythes, Op. 30 (1921), John Corigliano's Sonata for Violin and Piano (1963) and the lyrical and ethereal Four Nocturnes of George Crumb (1964).
Panic Duo have performed at venues including the California Center for the Arts, Thayer and Newman Halls in Los Angeles, and are the artists in residence for the 2013 New Lens Concert Series.
More information about the duo is available at www.panicduo.com